Forest Park High School, Forest Park, Georgia


Class Of 1979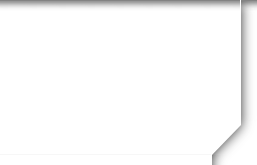 Thomas Rollins
Profile Updated:
May 15, 2019
Yes! Attending Reunion
| | |
| --- | --- |
| Residing In: | SYLVANIA, GA USA |
| | |
| --- | --- |
| Spouse/Partner: | Sharon Rollins |
| | |
| --- | --- |
| Children: | Tommy, Aug,13,1982;Lane, Feb,13,1985;Kyle, Nov,11,1986 |
Comments:
Went to work out of school. Got married in 1982, divorced in 1984. Married the love of My life in 1985, Sharon. Work in the glass bussiness, 28yrs. Moved around the Atlanta area for years. Raised my 3 kids, had a great time doing that. Then in 1999, christmas day, moved to Sylvania, Ga. Best move I ever made. I opened my own glass shop in town, Jan. 2000. Closed it in Oct. 2008. Now today I have 4 grandkids, with the 5th on the way. I love them all. When Sharon and I met, We loved going to PC Beach, you know. Our kids played Baseball, softball, football. My Daughter today is a Med Ass. My Son, Tommy Jr. works for a furniture rental store. Kyle works with metals. And I live in the sticks. We live in Screven County, Its the 10th largest in the state, but only 16,000 people. Everybody knows everybody. about 3,200 in town. The only fast food We have is a Mcdonld's and a Subway, Oh yeah, and a Pizza Hut. Mostly Mom n POP restarants. BI-LO store, and a Harvey's. No movie place. Their is a skating rink that opened last year. Their's wild boar, rattle snakes, allegators. But the fishing is good. I live 60 miles south of Augusta, and 60 miles North of Savannah. 20 miles Northeast of Statesboro, and 8 miles to the Savannah River, South Carilona Line. Whell thats about all, Thanks for listenin Later, Tommy
School Story:
Used to love the Football Games, I miss the Bell Bottoms. and what ever happen to Debbie Vanderburg. WOW. Maybe I shouldn't have acted so crazy in High School. I should have went on the comedy tour. Must people called me Merle, cause I like Merle Haggard. still do. and in wood shop what was the name of that girl who jump me in the back, where the wood was stored, you know who you are. I know I ate alot of chile in High School, havin 3 choses was great. I like OL' Mrs. Harris she was great. And what was that gay teacher's name that drove the VW bug. The one that ended up on top of the school, Man that funny. and throwing acorns in that class room was the bomb, We never got busted. Sorry if we nailed you, but it was funny. Sharon Black Do you still not wear a bra. woops did I say that out loud. It was Her or Cathy Furburgh. I also loved home room. Debbie Rowland, and Me wheir always correcting the teacher with our last names. Good Times. I tell everone these days, there was nothing like the 70's, I'd go back right now and do them all over again. This world is so screwed nowadays. Whats the furture hold? On WE GO!
Thomas' Latest Interactions
You can check out all My songs, on My Facebook, Thomas Allen Rollins Sr, or YouTube, Thomas A Rollins Sr
Over the last 5 years, I have become a Country Songwriter, and I am Loving It, already had a few songs played on Internet Radio, The Yanki & The Brit Show, a Independent Country Artist Station.
Your birthday is the Day after mine, Cool, Tommy