Forest Park High School, Forest Park, Georgia


Class Of 1979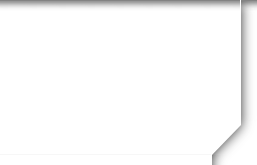 Doug Bradley
Profile Updated:
July 30, 2016
| | |
| --- | --- |
| Residing In: | Fayetteville, GA USA |
| | |
| --- | --- |
| Spouse/Partner: | Becky Porter Bradley |
| | |
| --- | --- |
| Occupation: | Oncology Registered Nurse |
| | |
| --- | --- |
| Military Service: | Army |
Yes! Attending Reunion
Comments:
What can I say? Forest Park was a great place to grow-up and live. It was a good place, a safe place. There was less crime, fewer weirdos out there. As kids I remember spending a lot of time outdoors. Riding my bike, exploring the woods and creeks around my neighborhood. Playing in my or my friends yards.

As kids we would ride our single speed bikes with their "banana" seats on the streets around town. I grew-up on the corner house of Ash Street and Laurel Street. We knew all our neighbors and I can say that if anything had ever happened (but it never did) I would have been safe going to any house in that neighborhood. Kids today can't say that. Things were safer back then and simpler. Forest Park was a good place to grow-up and live.

I remember walking along Ash Street with my friends, picking up Coke bottles and taking them to the Little Store (Mullis's) and cashing them in for 5 cents a piece deposit. We would take the money and buy candy. I spent many summer days at the Forest Park swimming pool.

There were the rolling skating years too. Skating at either the Kiwanis Rink in FP or at Skatetown on Mount Zion. No wonder heavy kids were the exception back then, we were so active!

There was no Internet, video games (until the late '70's) or cell phones. Only 8 track tapes, and 96-Rock. There were three Television Networks to watch on TV. There was no cable or satellite TV, just an antenna on the roof of your house. The economic foundation of Forest Park was the Airport/Airlines, Ford Plant, Owens Corning, and J.C. Penny Distribution Center. Sadly it is not the same place we all left but the memories will always be with us. We all grew up in simpler times.

Today I drive around F.P. and there is this aching hunger for the way things used to be. I ride the streets and try to search back in my memory the great times we had there. So much of my life is based right there although it is all very different from back then.

After High School I attended Abraham Baldwin Agricultural College (ABAC) in Tifton GA, my major at that time was Forestry. After two short quaters of college I dropped out, returned to Forest Park, and worked for a small chemical company on Forest Parkway. I then worked for a couple of years at Williams Borthers Concrete in Atlanta.

In 1983 I decided to join the Army. I entered the army in March of 1984. I was a paratrooper and stationed at Ft Bragg N.C. In 1985 my unit was sent to the Sinai peninsula in Egypt for 6 months as part of a multi-national peacekeeping force. In September 1985 I married my wife Becky. January 1988 I got out of the Army and returned to the Atlanta area. I then had the funds to return to college.

In 1992 I graduated from Clayton State College with my degree in nursing. I worked for 2 1/2 years in the critical care unit at Southern Regional Medical Center then transfered to the Emergency Department where I worked for 12 and a half years. I was lucky enough to work there while we had an excellent Trauma Program and I worked with the best trauma surgeons in Atlanta. In 2003 the trauma service pulled out. I worked in the ER for another few years and left in 2006. I left the hospital for a while, worked a desk job for 6 months and it drove me crazy. I've returned to Southern Regional again, and now work in the recovery room. I can't imagine working a job where I wasn't helping people or working for some type of worthwhile cause. To me a job should have meaning beyond making a buck. Money and material possessions mean less and less as I grow older. I hope somewhere along the way I've made a difference in someone's life.

I now live with my wife, our three dogs and one rotten cat in Fayetteville GA.
In 2006 we served on a mission trip in Nicaragua. (My wife still goes every year.)
We love to travel and have been all over the US and into Canada. We hope future trips will include sea kayaking with killer whales in British Columbia and extended camping trips in New Zealand.
School Story:
Went to Ash Street Elementary, in fact I could see the school from my front yard. Anyone remember going double sessions with Lake City Elementary in 6th grade? My best friend growing up was Tony Jewah. He and I still have some contact but I haven't heard from him in a couple of years. Of course also went to Fountain, Babb and FPSH.

In high school: OK, I was a pretty shy and quiet guy for the most part. In 10th -11th grade I was into cars, took autobody classes. In 12the grade I took metalshop and was in advanced choir but was one of the few long haired guys there. (I just liked to sing; what can I say?) I didn't date much, never went to the prom. I was a borderline student at best, not because I was dumb but I just didn't apply myself. Later in life I find I had/have ADHA so that explains a lot.

Jobs: Tony and I worked doing landscaping with his neighbor when we were about 13 - 14 years old. I also remember walking around our neighborhoods looking for yards to mow (with a push mower). We would cut a yard for $5.00 back then. I worked a short job at Dairy Queen on Jonesboro Road, and worked at "Chicos" Restaurant at Southlake Mall as a dishwasher in 10th grade. My first "real job" was a warehouse job working in Hapeville at Crane Carrier Company which was a truck parts warehouse. I worked there 11th and 12th grades in the afternoons after school. Back then I got out around 1pm and worked about 4-5 hours a day. I worked full time there the summer between 11th and 12th grades and the summer after graduation. Back then the minimum wage was $2.65/hr and I made a whopping $2.75!!! The great thing about that job was that I didn't have to work holidays or weekends like most high school kids.
Doug's Latest Interactions